Kara's Story: A little over one year ago I began a journey that I knew God was calling me to--one of health and healing.  You see, a year before that I gave birth to babies. Yes, babies. There were three.  Fast-forward one year (yeah, I don't like to think much about that year anyway...) and my post-triplet-bearing, post-pumping/nursing body was devastated by the trauma from all that it had endured.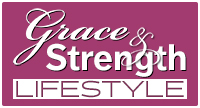 ---
Ready to Start Your Journey?
Are you ready to show YOURSELF some LOVE? Making your well being a priority is not about being selfish. This is about putting yourself first so that you can love and serve others well. We want to see you find wholeness, health, and freedom in every area of your life! We want you to love yourself!
If you are hesitating over a choice of a suitable program, check out how it works.
Learn More!