"A picture tells a thousand words". One glance at my before picture is enough to show anyone that I was one mighty frustrated and unhappy person. Over a period of years I had been slowly but surely gaining weight; five pounds here, two or three there, and yet I was able to look in the mirror and tell myself I didn't look all that bad.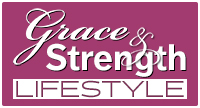 ---
Ready to Start Your Journey?
Are you ready to show YOURSELF some LOVE? Making your well being a priority is not about being selfish. This is about putting yourself first so that you can love and serve others well. We want to see you find wholeness, health, and freedom in every area of your life! We want you to love yourself!
If you are hesitating over a choice of a suitable program, check out how it works.
Learn More!